Growth is hard, harder than expected – almost 90% of companies never hit $1 million in revenue in a calendar year. But if the founders are up for the challenge, they'll need an exceptional product, bullet-proof operations, great leadership AND effective marketing and sales.

Now… what if there was a trusted partner who takes care of the sales and marketing bit, so founders can fully focus on their mission, product and running their company? Well, that's when we step in. And this exactly when you too can join the ride.

Tribe47 was born out of passion and a market need. After leaving her position as a Senior Partner at Mindvalley – one of the biggest online publishing houses in the personal growth industry – Ewa Wysocka started connecting with entrepreneurs who were looking to grow their businesses online. Her discovery was that a lot of passionate founders lack the digital marketing know-how, which stops them from growing their business to its fullest potential.

With a mission to solve this issue, Ewa decided to start a company that will provide both – digital marketing strategy and execution needed for growth. Because an excellent execution requires an excellent team, we dedicated (and still do) a lot of effort and financial investment into coaching our troops – now consisting of almost 40 in-house specialists.

We care about each and every member of our tribe who we support to reach their full potential through our continuous skills acceleration program. Join Tribe47 and discover your best you.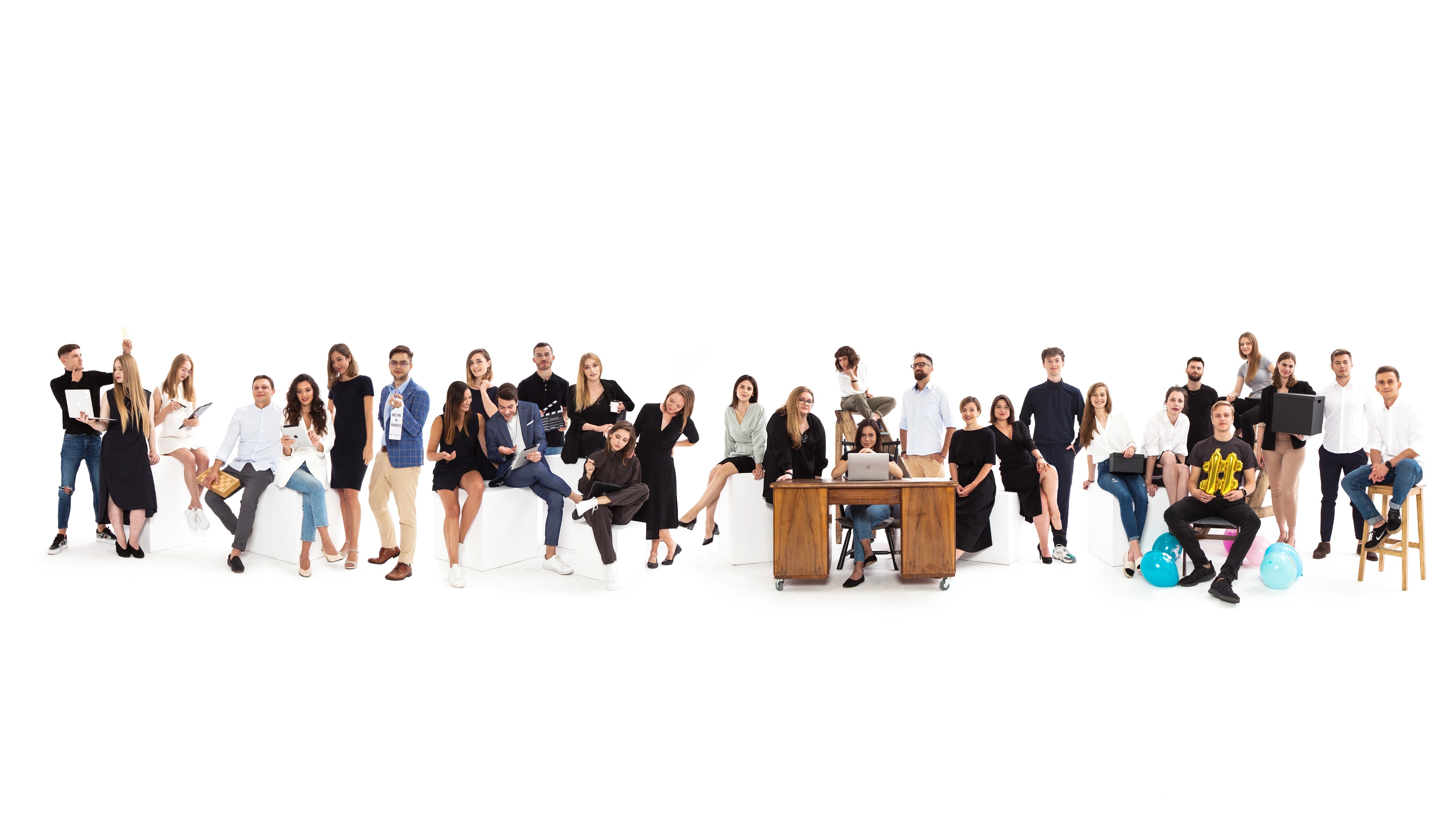 Become Performance Marketing Specialist at Tribe47:
This is NOT your typical media buyer job. Don't apply if you just want to set up ads. At Tribe47, you will be challenged to think about the entire acquisition process;
Manage Paid Social (Facebook, Instagram Ads & Google Ads) including launching, monitoring, optimization and results reporting;
Cooperate with Projects Managers, Contents Specialists, graphic designers and copywriting professionals;
Plan performance marketing strategy & KPIs;
Optimize ROI and identify opportunities for expansion & scaling;
Make performance marketing an integral part of digital marketing sales funnel that works like a well-oiled machine via evergreen and seasonal promo campaigns;
Be responsible for or cooperate on visual and text communication through ads, aligned with the whole communication strategy of a project;
Develop processes, checklists and frameworks for paid traffic best practices, automation & seamless execution;
Know that you will be unofficially expected to bring sweets from vacation and business trips to the office. You choose what tastes "sweet" to you – recently, our Women in Tech team brought Porto from their business trip to Portugal :)
You're going to participate in countless team building activities and parties!
What do we expect from you?
English and Polish (on the level that allows you to work on the projects, communicate with a team and clients).
You are located in EU.
At least 1 year in the field of digital marketing, best if you worked hands-on, not just outsourcing tasks to external agencies.
At least 1 year experience in Facebook Ads & Google Ads campaigns (Search, GDN, Shopping ads) launching and monitoring!
Experience with Google Analytics (intermediate or advanced, certification would be an asset),
Understanding of marketing/sales funnel 3.0 and experience with creating elements of such funnels.
Data-driven analytical thinking and knowledge of channel-specific metrics and KPIs (CPA, CPL, CAC etc.);
Knowledge of Paid Social and Google Ads optimization techniques and targeting strategies, bidding models and ad units across different ad platforms;
Strong budget management skills;
Responsibility, attention to detail and willingness to learn;
Growth-hacking approach to getting stuff done. Seriously - DONE!
A genuine love for checklists, processes and frameworks development for paid traffic best practices & testing.
Willingness to teach others and help them grow.
A brave heart to get hands dirty by diving into the unknown.
Go-getter attitude for scaling, innovation and quality deliverables
A sense of humor!
ADDITIONAL ASSETS
Experience with YouTube Ads;
Experience with LinkedIn Ads;
Experience with Google Campaign Manager (formerly DoubleClick);
Experience with Google Analytics Enhanced Ecommerce;
Experience with Google Data Studio;
Experience with ads briefing (both copy and visuals)
Experience with Criteo, RTB House ads;
Experience with US, Asia and West Europe Paid Social or/and Google Ads campaigns;
Experience with lead generating campaigns.
BENEFITS
What will you learn during the first 3 months?
Get an outstanding understanding of the digital sales funnel 3.0 in theory and practice.
Dive deeper into multi-channel strategies, paid campaigns optimization and analytical tools,
Become an independent Specialist and take over performance part of a project.
Get an understanding of other crucial roles in digital marketing and cooperate with content and conversion specialists effectively.
Learn to integrate the psychological and technical aspects of digital marketing. Trust us, this is not a common skill. ;)
OFFER:
Salary 6000 - 10 000 PLN gross (or more - all based on your experience).
26 days of paid vacation (regardless the type of agreement)
Bonuses subject to company performance and raise based on your performance.
Opportunities to grow into the position of Senior Performance Marketing Specialist (check the career path).
Opportunities to learn — off-site trainings for related skills as well as inhouse trainings via e-learning, mentoring and workshops.
Friday internal workshops: Skill Acceleration by Tribe47 (check our ⚡The Tribe47 Skill Acceleration series on Facebook).
Considerable educational budget granted every year.
Flexible working hours and the opportunity to work remotely from time to time.
Lots of fun in an international, diverse and friendly team (40% of our team members are foreigners).
ADDITIONALLY:
Equipment - your personal MacBook.
Industry Events - Free training is offered in the fields of design thinking, project management, social media, blockchain, AI and more.
Summer retreats, Spring Sailing, Winter Hiking, Christmas Party and more integration events.
Awesome office space with a cafe, access to two floors of open space and table tennis.
Office kitchen - Equipped to prepare meals. Free tea and coffee provided.
Parking for cars and bicycles - Additionally paid guarded parking for cars and bicycles.
Office at WeWork, Krucza, Warsaw.
Want to check what our recruitment process looks like? Curious about our career path opportunities?
Want to check what our recruitment process looks like? Curious about our career path opportunities?
🚀Check our Career Site!
Please apply in English (that includes not only your CV, but also your communication with us via email).

By clicking the "Apply" button, "Apply now" or otherwise sending a recruitment application to Talent47 Sp. z o.o. with headquarters in Warsaw, at: Krucza 50, 00-025, entered in the register of entrepreneurs of the National Court Register kept by the District Court for the Capital City of Warsaw, XII Commercial Department of the National Court Register under number 0000883670, Tax ID: 5252852030, REGON: 38821979800000, you agree to the processing of personal data contained in the recruitment application by the Company in order to recruit for the position indicated in the announcement.